TOKYO KABUKI GUIDE
TOKYO KABUKI GUIDE is a special concierge service. We have been providing you all the information you need to know about Kabuki in Tokyo since 2010.
We operate several types of Kabuki tours to enhance your Kabuki experience. We provide advanced tickets, handouts, English summaries and a pre-performance presentation. Tours for people who buy one act tickets or visit the Kabuki-za Gallery are also available.
Tailor-made tours, such as tours for a big group, students etc. are also available. Please feel free to contact us!
Where and when is Kabuki performed?
Kabuki is performed for about 25 days per month at two theatres in Tokyo as below:
Kabuki-za Theatre: every month.
The National Theatre: January, March, June, July, October, November and December.
There are some theatres for Kabuki in other cities but Kabuki is rarely performed outside of Tokyo.
Why did you start this service?
Founder Kazui Yabe, a Japanese female licensed tour guide and volunteer Japanese language teacher, has enjoyed introducing Kabuki to both Japanese and visiting friends for many years before establishing Kabuki tour guide in 2010.
A note from Kazui: "I believe that with the help of some essential information about the art itself and the plays in performance, Kabuki becomes even more understandable and enjoyable. As a Japanese person, I love to help guests find points of interest to them within each performance and am passionate about sharing my knowledge and experience of Kabuki. I look forward to welcoming you to my tour!"
Seeing Kabuki is to see Japan's traditional stage arts which have been established for over 400 years.
The Japanese government had a seclusion policy in place for more than two hundred years, from 1639 to 1853.
In this period, the administration was stabilized and a period of peace ensued bringing with the unique cultural development.
Kabuki is one of the best examples of this.
Kabuki, which is the most popular of the traditional Japanese stage arts, is still hugely popular in Japan.
It is said that there are so many Kabuki plays in existence.
However, only about 400 of these have retained their popularity over time.
Kabuki has developed by taking many elements of the traditional stage arts,
such as Noh theatre and Bunraku Puppet theatre and combined them with the Japanese

sense of beauty.
There are many unique features of Kabuki performance including acting techniques,
costumes, wigs, stage setting mechanisms etc. that can only be seen in Kabuki.
It has been said that Kabuki is the closest you can get to a true sense of Japanese aesthetic beauty.
Kabuki is unpretentious, easy to enjoy

and much more accessible than other traditional performance such as Noh theatres.
However, knowing a little background information will enhance your Kabuki experience.
Which is why we

would like to provide our guests with a pre-performance presentation.
Please join us!
We are looking forward to ensuring every moment at the theatre will be unforgettable for all our guests,
beyond couples, family, student on a group tour or anything in between.
January 2020 - March 2020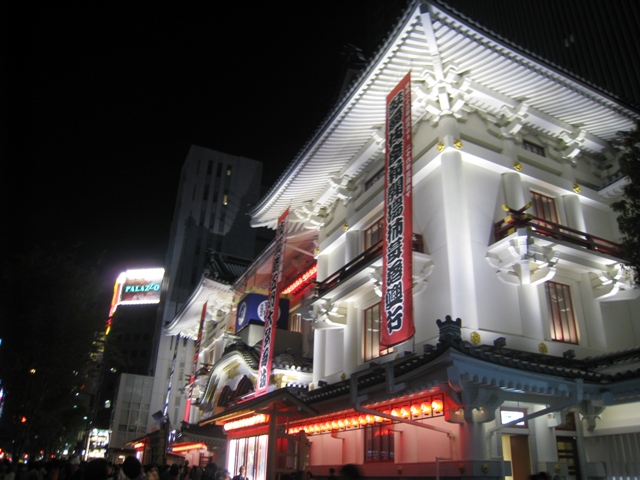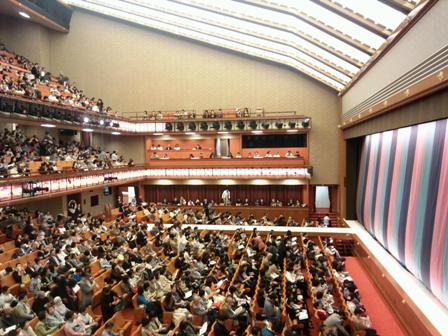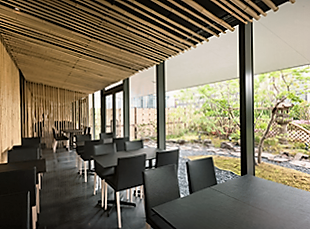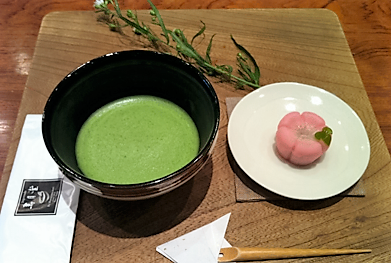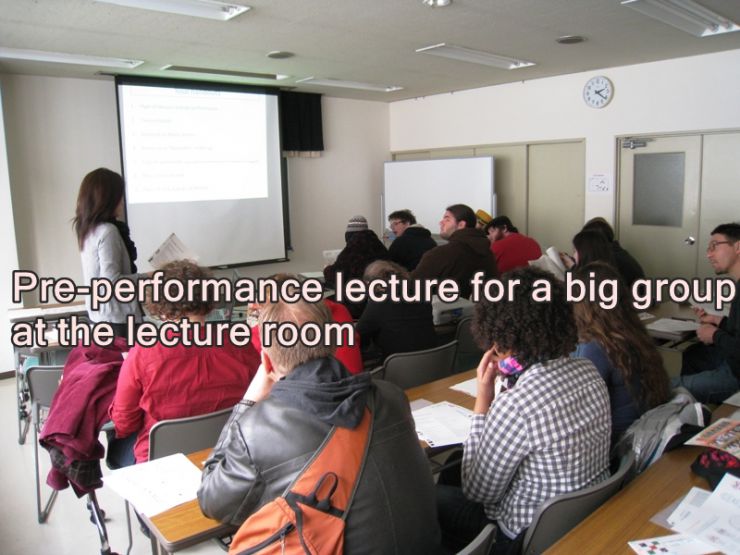 Venue
The Kabuki-za Theatre
The National Theatre

Performance date

2nd-26th

3rd-9th, 11th-16th, 18th-27th

10th & 17th

Show

Matinee

Evening

Matinee

Evening
Start time

11:00am

4:30pm

12:00pm

4:00pm

End time

3:47pm

8:30pm

3:40pm

7:40pm

If you would like more information, we will be

happy to email you programs and photographs from the shows.

We operate several types of Kabuki tours to enhance your Kabuki experience. We provide advanced tickets, handouts, English summaries etc. in our pre-performance presentations. Tour for people who buy one-act tickets and Kabuki-za Gallery guided tour are also available. We offer tailor-made tours, such as tours for a big group, students etc. also. Please feel free to contact us!

Typical tour is as below:

Tour No.
Tour No.1 Regular tour
Venue

The Kabuki-za Theatre

Show

Matinee

Evening

Meeting time

9:30am

3:00pm

Tour ends

10:40am

4:10pm

Show starts

11:00am

4:30pm

Package Contents

Ticket handling, pre-performance presentation over Japanese tea and sweets at the Japanese tea shop, handouts, English summaries etc.

Tour fee per person

5,000 yen plus ticket fee.

(Please see below)

Ticket grade and price
Box: 21,000 yen, First: 19,000 yen, Second: 15,000 yen, 3A grade: 6,000 yen, 3B grade: 4,000 yen
Ticket presale

December 8th

We like to buy our guests' tickets during presale to provide them with better seats.

English device

English subtitle device, rental fee is 1,000 yen (ID is required)
Venue
The Kabuki-za Theatre

Performance date

2nd-26th

Show

Matinee

Evening
Start time

11:00am

4:30pm
End time

4:00pm

(TBC)

9:00pm

(TBC)

If you would like more information, we will be

happy to email you programs and photographs from the shows.

We operate several types of Kabuki tours to enhance your Kabuki experience. We provide advanced tickets, handouts, English summaries etc. in our pre-performance presentations. Tour for people who buy one-act tickets and Kabuki-za Gallery guided tour are also available. We offer tailor-made tours, such as tours for a big group, students etc. also. Please feel free to contact us!

Typical tour is as below:

Tour No.
Tour No.1 Regular tour
Venue

The Kabuki-za Theatre

Show

Matinee

Evening

Meeting time

9:30am

3:00pm

Tour ends

10:40am

4:10pm

Show starts

11:00am

4:30pm

Package Contents

Ticket handling, pre-performance presentation over Japanese tea and sweets at the Japanese tea shop, handouts, English summaries etc.

Tour fee per person

5,000 yen plus ticket fee.

(Please see below)

Ticket grade and price
Box: 21,000 yen, First: 19,000 yen, Second: 15,000 yen, 3A grade: 6,000 yen, 3B grade: 4,000 yen
Ticket presale

December 8th

We like to buy our guests' tickets during presale to provide them with better seats.

English device

English subtitle device, rental fee is 1,000 yen (ID is required)
Venue
The Kabuki-za Theatre
The National Theatre

Performance date

2nd-26th

2nd-12th, 14th-26th

6th, 13th, 20th, 24th & 25th

Show

Matinee

Evening

Matinee

Evening
Start time

11:00am

4:30pm

11:30am

7:00pm

End time

4:00pm(TBC)

9:00pm(TBC)

3:30pm(TBC)

8:30pm(TBC)

If you would like more information, we will be

happy to email you programs and photographs from the shows.

We operate several types of Kabuki tours to enhance your Kabuki experience. We provide advanced tickets, handouts, English summaries etc. in our pre-performance presentations. Tour for people who buy one-act tickets and Kabuki-za Gallery guided tour are also available. We offer tailor-made tours, such as tours for a big group, students etc. also. Please feel free to contact us!

Typical tour is as below:

Tour No.
Tour No.1 Regular tour
Venue

The Kabuki-za Theatre

Show

Matinee

Evening

Meeting time

9:30am

3:00pm

Tour ends

10:40am

4:10pm

Show starts

11:00am

4:30pm

Package Contents

Ticket handling, pre-performance presentation over Japanese tea and sweets at the Japanese tea shop, handouts, English summaries etc.

Tour fee per person

5,000 yen plus ticket fee.

(Please see below)

Ticket grade and price
Box: 20,000 yen, First: 18,000 yen, Second: 14,000 yen, 3A grade: 6,000 yen, 3B grade: 4,000 yen
Ticket presale

February 8th

We like to buy our guests' tickets during presale to provide them with better seats.

English device

English subtitle device, rental fee is 1,000 yen (ID is required)